Our Story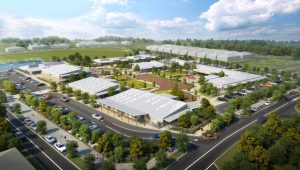 In December 2019, Forrestdale South East Primary School (planning name) was announced. Major earthworks commenced in November 2020, with the first slabs for teaching blocks being laid in February of 2021.
Throughout the 2021 school year, the school Principal worked with the community and the guidance of the Pilot Group to shape the identity, direction and priorities of Forrestdale South East Primary School (planning name).
In July 2021, the Minister for Education and Training, revealed that the official name for Piara Waters' newest primary school would be Riva Primary School.
Meaning "by the shore," Riva represents the connection to our street address of Riva Entrance, the geographic reference to Piara Waters, and the sense of connection that we aspire to in our fully inclusive school.
The building program concluded in January 2022, just in time for Riva Primary School to welcome our first students on the very first day of the school year, Monday 31st January 2022.
In 2023, Riva Primary School will be growing to more than 600 students, continuing our history of respect, inclusion and achievement.