Our Staff
The staff of Riva Primary School represent an incredibly diverse range of talents, backgrounds and experience, drawn from every corner of the state, and each with a singular focus on delivering outstanding education for the children at Riva Primary School.
Our inaugural staff includes:
Chantelle Baker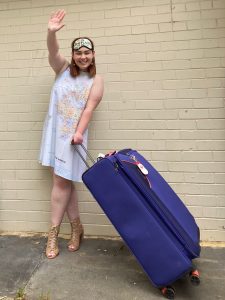 Her bags are packed and she's ready for this new adventure! We are delighted to welcome Chantelle Baker on board as one of our dynamic teachers. Chantelle is a Primary and Special Education teacher with a decade of experience working in education support across primary and secondary schools in Perth. Chantelle has experience as a classroom teacher, education assistant, early childhood educator and Team Leader at a program for young people with disabilities. Chantelle has spoken at conferences across Australia about her experiences as a young carer. Chantelle was a recipient of the 2021 Fogarty Foundation scholarship where she spent the summer learning and practising high impact teaching strategies. Chantelle is passionate about giving every child an opportunity to succeed.
Most importantly, Chantelle can't wait to meet you!
Adam Batt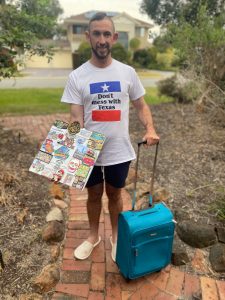 Adam is thrilled and excited to be going on this journey with the students and parent community at Riva PS.
He has worked in education for 12 years, spending the majority of his time in the Physical Education Specialist role with 11 of those years at a school in the South Metro (8 years) and then more recently in the East Metro (3 years) before deciding to jump at the opportunity to begin a PE program from scratch.
Adam has so much passion for sport and physical education! He's looking forward to building relationships with local sporting clubs within the area, but above all he's most excited to pass on and build within Riva PS students the love of being physically active and healthy.
Lastly, Adam wants nothing more than to provide countless opportunities for inclusion and engagement for our students. He's jumping out his skin to get started, has an open door policy to everyone and can't wait to meet the new students and parent community at Riva PS.
Michelle Berry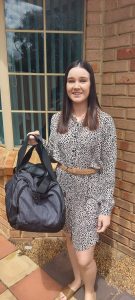 Michelle is a passionate early childhood teacher who believes that all children can learn, and through her experience and passion for teaching, will ensure that each student feels cared for, supported, and included to achieve their best. Michelle is very excited to meet the students, parents, staff and wider community and make a positive impact to children's lives at Riva Primary School.
Isabel Blair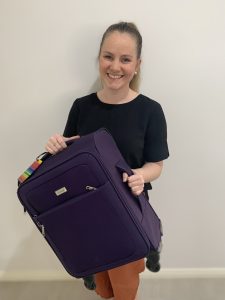 Isabel is so excited to be part of the Riva community! She has spent the last two years teaching in a multicultural school and has experience teaching a range of year levels. Isabel believes every child is capable of learning when in a vibrant classroom that allows them to take risks and celebrates the diversity of its students. She aims to instil a love of learning and curiosity in her students and wants to make a difference in the lives of the Riva community by assisting in raising good citizens. Isabel looks forward to building connections across the school community and working together for many years to come.
Claire Brett
Claire is an Early Childhood teacher and Special Needs Educator who has taught in Perth, Sydney, and London. Claire has most recently taught Kindergarten at a Catholic primary school, prior to which, she has vast experience in supporting students who are Deaf or Hard of Hearing at the Kindergarten/Pre-Kindergarten Program for the School of Special Educational Needs: Sensory, for the Education Department.
Claire is an enthusiastic teacher with a passion for the early years. She believes in educating the whole child, creating a fun and happy learning environment that sets the foundation for lifelong learners. She is very excited to be joining the Riva Primary school community!
Sarah Butler
Sarah is a student focused educator, where the needs of all students are catered for individually. She is really looking forward to meeting all her new students and families as well as everyone in our Riva community. Sarah will miss her students from Wangkatjungka, as well as the beautiful warmth and sunsets of the Kimberley, but is so excited to be coming down to a vibrant, friendly community that encompasses Riva Primary School.
Pippa Casey – Kindergarten Teacher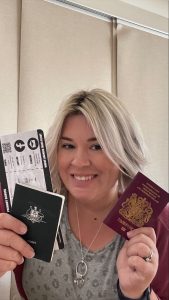 Teaching for 10 years, Pippa uses her experience in Early Childhood and Arts specialist roles to create engaging play-based learning environments. Passionate about fostering a love of learning from an early age though a balanced child led pedagogy, Pippa connects with her students to make learning fun and inclusive for all.
Pippa looks forward to developing strong working relationships with parents, carers and community at Riva Primary school and is excited to be part of the crew to help Riva take flight.
Elise Chin
Elise has spent the last 3 years working in the Wheatbelt teaching a multi-age classroom with Kindy, Pre-primary, Year 1 and Year 2 students. Her passion lies in Early Childhood and she believes that every individual is capable of success.
She enjoys creating an environment with her students that is stimulating, exciting and inclusive for all. Elise has high expectations of her students and is a reflective practitioner that ensures she will be continually providing research based and quality education at Riva PS.
Kim Denholm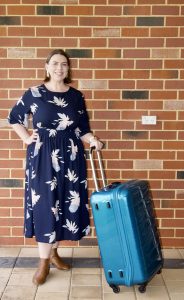 Kim has been teaching in Years 1-6 in the Perth metropolitan area for 5 years, and has also been lucky enough to teach Gifted and Talented students from Kindy to Year 6. Kim is a mum of one and loves swimming, plants and podcasts!
Kim is driven by the belief that every student deserves an exciting and challenging education where they can achieve success every day. She is particularly passionate about Gifted and Talented Education and advocates strongly for twice-exceptional students. She takes pride in recognising and catering to the strengths of each of her students.
Kim is looking forward to working within the Riva Primary School community to ensure that every child is happy and successful.
Ashley Jennings – Middle Primary Teacher
Ashley is looking forward to an exciting and positive year assisting the students in his class on their learning journey. He is an enthusiastic educator who believes in the ability of all students to achieve to their highest learning potential.
For 3 years, Ashley taught students in the middle of Western Australia, in the remote desert town of Laverton, where he learned as much about desert life from students and community as he taught each day! Ashley has also developed strong skills as a Science specialist teacher at Aspiri Primary School.
When not in the classroom, you can find Ashely pursuing badminton, the odd board game, and, more actively beach swimming or hitting the road on his bike.
Ashley aims to present each topic in an enjoyable and engaging format, where students explore the world of learning together. He looks forward to a successful year of educational growth alongside all parents, students and staff.
Amy Lowther – Pre-primary Teacher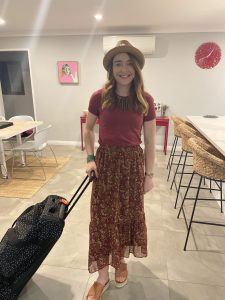 Amy is a passionate educator with expertise in the area of Early Childhood Education. She has many years of experience working at a large school in the Perth Metro area.
Amy has built strong connections across the community and makes it her mission to see every student happy and achieve to their full potential. Her classroom will entice the children to learn through play and ultimately to have fun! Each and every student will feel welcome and safe. Amy has a positive, warm, and caring nature and cannot wait to meet you all!
Brie Rose – Upper Primary Teacher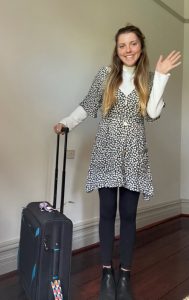 Brie has spent the last five years in the Wheatbelt town of Toodyay, teaching students from Years 3-6. She loves spending time going to the beach or anywhere in nature, and within the school, creating classroom environments where all student's contributions and abilities are acknowledged, heard, celebrated and valued.
Brie believes in developing students, not only academically but socially and personally. She achieves this by ensuring the classroom is a vibrant place, filled with student's work, as well as other resources and spaces that are going to help them succeed and feel their best.
Brie is so excited to be aboard this flight and can't wait to meet all the other passengers on this amazing and exciting journey!
Gemma Rosser – Kindergarten Teacher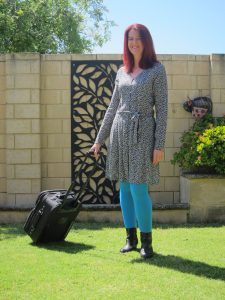 Gemma has been teaching for 19 years, with the last 9 years spent in Kindergarten and Pre- primary. She delights in being the first step in a child's school life, instilling in them a love of learning and providing them with a nurturing, exciting, fun and fulfilling start to their education.
Gemma is passionate about the role of play in Early Childhood Education, using games, songs and fun to teach vital language, mathematics, social-emotional and motor skills. She believes that every child's personal progress should be recognised, valued and celebrated. Gemma can't wait to meet and work alongside the students and families of Riva Primary School.
Katie Rozario – Visual Arts Specialist
Katie will always be a big kid at heart! Her playful nature and creative mind make learning fun and exciting. She loves being surrounded by the creative energy in an art room at school. The buzz of unique thoughts and ideas, different ways of seeing the world and communicating. It's really important to Katie that children enjoy their time at school – that they feel comfortable and excited to learn something new. Katie has been teaching for 7 years, and teaching Visual Arts in particular for the last 4 years. She really enjoys sharing her love of Visual Arts with the school community. Art is a powerful tool for connection, communication, and change. Katie is really excited to see what we can create at Riva, together!
Katherine Smith – Music Specialist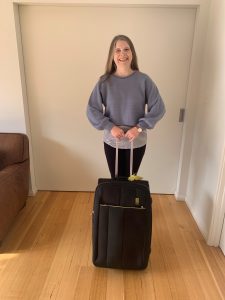 Katherine has been making music since the age of 8 and is passionate about the benefits of singing, playing and moving with music in primary school. She brings a variety of experiences to her role as music specialist, having worked as a freelance orchestral clarinettist, an IMSS instrumental teacher, a primary school and early childhood music specialist, and for the ECU School of Education. As a trained Dalcroze teacher Katherine is a specialist in the connection between movement and music. She is passionate about the role of music education to nurture children's hearts and develop their brains. Central to Katherine's love for students and music is the belief that all children deserve to learn in joyful, playful environments where they feel a strong sense of belonging.
Alex Somers
Alex is a teacher who focusses on getting the best out of her students and making learning fun and engaging. She has taught across the early years in the Wheatbelt and in metropolitan schools.
Alex is highly passionate about student wellbeing and helping students to achieve at their point of need. She is so excited to meet and work with families, staff and the community to help each student thrive.
Kristy Turner – Kindergarten Teacher
Kristy is an Early Childhood Teacher who is passionate about children's education and has particular interests in health, well-being, inclusivity and the integration of digital technologies into teaching and learning. She enjoys connecting with students and families to create partnerships that support students to achieve their potential. Kristy is looking forward to working together with students, families and school staff to continue to build the welcoming and inclusive community at Riva Primary School, where everyone belongs.